Howdy!!
My name is Micayla, and I am the founder and fiber artist behind The Happy Hooker ATX.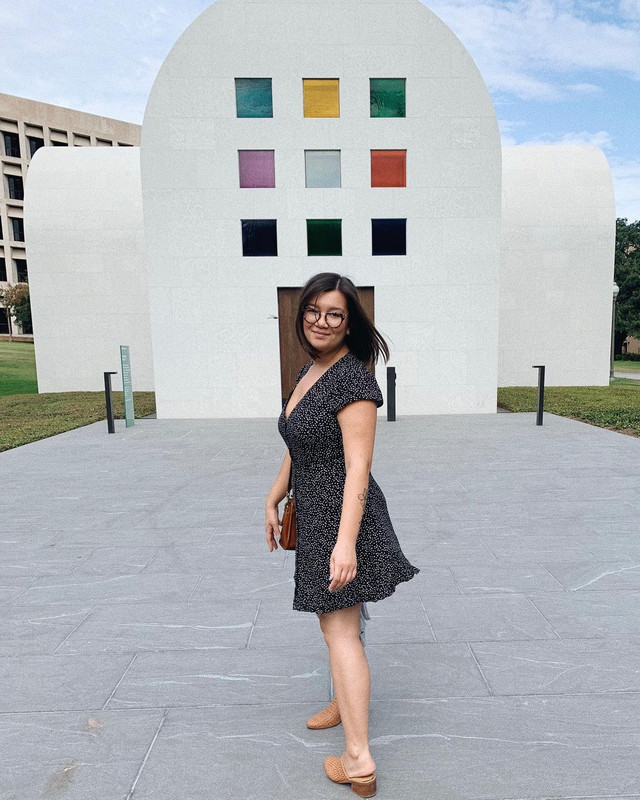 I taught myself how to crochet (and knit!) over a decade ago when I was in elementary school. Over the years, I was always trying to hustle and sell my items. Goofy cupcake scarves, slouchy beanies, headbands, infinity cowls, you name it!
In college, my love for crochet was reborn. I created my first garment, a turtleneck sweater, and realized that I was capable of creating clothing!
After graduating from the University of Michigan in 2019 (Go Blue!), I moved to Austin, TX with my boyfriend, Ian.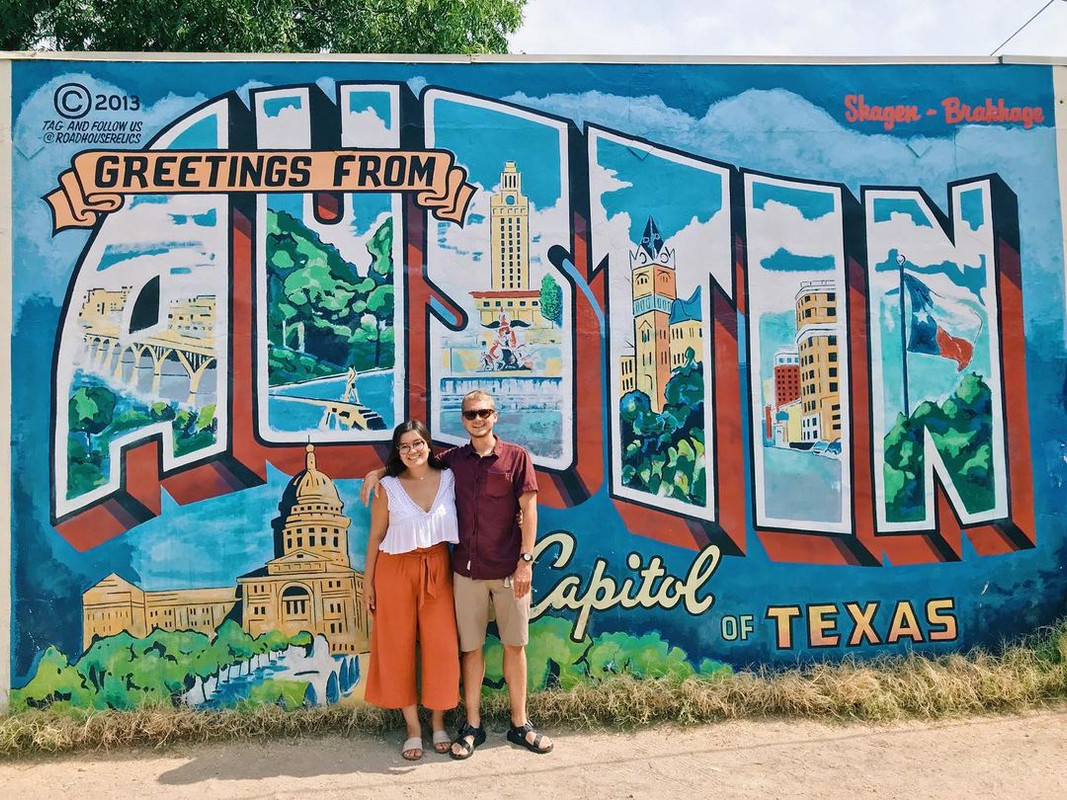 The COVID-19 pandemic propelled me to start my small business in March 2020. I was self-isolating and spending a lot of time creating things, including a Rainbow Pillow for my dog, Maizey. My friends on social media went crazy for the Rainbow Pillow, and these orders inspired me to start The Happy Hooker.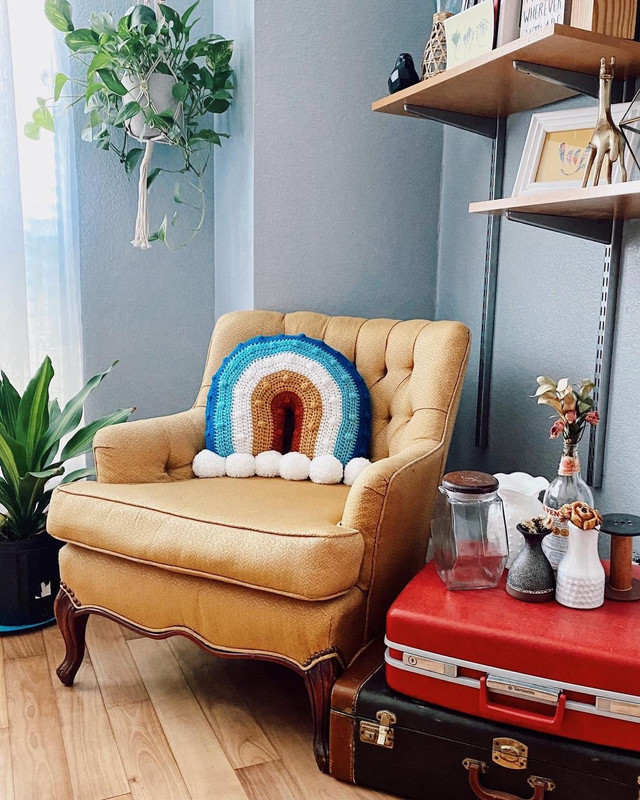 The Rainbow Pillow will always be my most iconic product. I've since expanded to offering crochet tops, other pillow designs, bags, hair accessories, seasonal decor, and more!
In November 2020, I set up at my first artisan market in Austin. It was a huge dream come true as I had always visited craft fairs in my hometown, Rochester Hills (Arts & Apples anyone?!?!) and the Ann Arbor Art Fair. Since then, the Happy Hooker has popped up at dozens of events across Austin!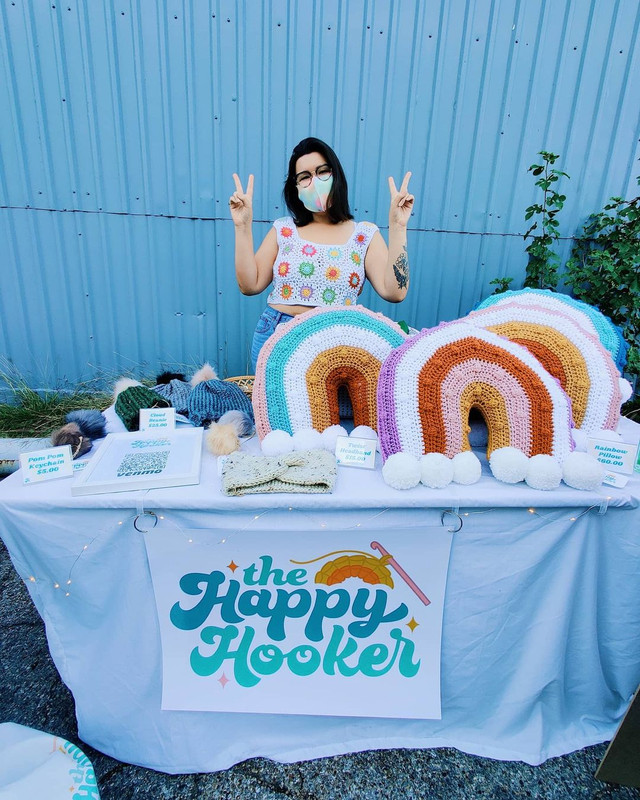 Thanks for following along on my small business journey. It's only the beginning!
XO, Micayla
The Happiest Hooker